Biografía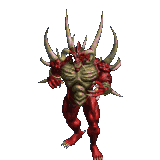 Letras
---
Se formaron en: 1999, en Los Ángeles.

Integrantes: Adam Levine (voz y guitarra), James Valentine (guitarra), Ryan Dusick (batería), Jesse Carmichael (teclados) y Mickey Madden (bajo).
Han demostrado su talento como músicos, intérpretes y compositores con tan solo un disco. Un grupo de jóvenes que han conquistado al público norteamericano con música cargada de rock y R&B.
El primer sencillo que presentan en España es This love, y viene precedido de un gran éxito en Estados Unidos.
Puede suceder que el Plan B opaque al Plan A. El vocalista y guitarrista Adam Levine, el guitarrista Jesse Carmichael, el bajista Mickey Madden y el baterista Ryan Dusick acertarían con esa frase, al ver como su primer disco les dió varias reseñas buenas pero nada más. En su sengundo intento con la forma de neo-soul rock y gracias a su canción Harder To Breathe, Maroon 5 llega a los más alto.
Harder to Breathe salió a radio en el verano del 2002 y unos cuantos meses después la canción se encontraba en múltiples listas de popularidad de la radio. Realizaron más de 300 conciertos, incluyendo ser el telonero para John Mayer, Sheryl Crow, Train, y Counting Crows, entre otros, lo que nos ayuda a hacer una lista de razones por las cuales el cd debut de Maroon 5 ha vendido más de 1 millón copias y ha tenido mucho éxito en programas como Late Night With David Letterman, Conan O'Brien, Jimmy Kimmel Live, Last Call with Carson Daly y Late Late Show with Craig Kilborn. Harder To Breathe se colocó muy bien en listas de Rock Moderno, Triple A y radio Hot AC antes de que se posicionara en el #4 en la lista de las más tocadas en el Top 40 de radio. Al mismo tiempo, el vídeo se proyectaba más de 20 veces por semana en Inside Track de VH1.
Conocidos como Kara's Flowers, Levine, Carmichael y Madden eran importantes en una preparatoria del oeste de Los Angeles (Dusick, quien conocía a Levine desde que tenían nueve y siete respectivamente, ya se habían graduado). En esas fechas tenían 17 años y estaban grabando un disco con el legendario productor Rob Cavallo (Green Day, Goo Goo Dolls, Michelle Branch). En ese entonces la vida era buena.
Pero aquí terminan las buenas noticias. Después de sacar a la venta The Fourth World, sin mucho éxito la banda salió de su discográfica. "Nos quedamos pensando, Ok, ¿qué hacemos?" dice Levine. "Así que nos fuimos a la universidad". Dusick y Madden ingresaron a UCLA, Levine y Carmichael empezaron a trabajar en el Plan B, Maroon 5 en los dormitorios en la Universidad del Estado de Nueva York.
"En los pasillos se oía música Gospel y las personas escuchaban cosas que nosotros nunca habíamos oido, como Biggie Smalls, Missy Elliot y Jay-Z. El disco de Aaliyah acababa de salir a la venta, y estábamos extasiados. Cuando pienso en componer canciones, pienso en los Beatles, Dylan, Simon & Garfunkel... las cosas con las que crecí... pero luego dije, Quiero hacer esto. En ese tiempo también conocí el trabajo de Stevie Wonder y me inspiré más", menciona Levine.
"Empezé a cantar diferente," le dijo a VH1, "y Jesse empezó a tocar los teclados; eso fue lo que cambió todo".
Cuando el duo se juntó nuevamente con Madden y Dusick en Los Angeles le dieron un cambio muy grande a su música agregando elementos de R&B al explosivo rock & roll que ya traían. Con el nuevo marco musical vino un nuevo nombre Maroon 5, y un quinto miembro: el guitarrista James Valentine. "James llegó justamente cuando estabamos decidiendo el nuevo nombre," dice Levine. "Nosotros claramente, ya no éramos Kara's Flowers, con James en la banda y un nuevo acercamiento a nuestra música. También, si nombras una banda cuando tienes 15, lo más probable es que cuando tengas 23 ya no te guste tanto".
Con una nueva actitud, un nuevo sonido y un nuevo nombre, Maroon 5 rápidamente llamó la atención de las discográficas. Octone Records, una nueva discográfica independiente de Nueva York (y socio de J Records), firmó al grupo, y en el 2001 Maroon 5 entró al estudio con el productor Matt Wallace (The Replacements, Faith No More, Blues Traveler). "Yo estaba interesado en hacer un disco que fuera puramente R&B," recuerda Levine. "Tengo que agradecer a la gente de Octone por que ellos fueron los que nos forzaron a trabajar en el álbum. Matt Wallace también dijo que había mucha química y rock & roll en la banda que iba a ser muy trágico que se perdiera todo eso. Nos metimos a grabar batería en vivo sobre pedazos ya grabados y terminamos haciendo más un disco de rock, y pienso que se da más a notar de esa manera".
El resultado es el álbum Songs About Jane, y salió a la venta en Junio del 2002. Ritmos funky y melodías de soul clásicas cohabitan con poderosas guitarras y un fuerte sonido de rock. Encima de todo, Levine explica que las vocales hablan sucesivamente de una ex-novia. Lo más probable es que identifiques su nombre.
Harder To Breathe no es irónicamente una canción acerca de Jane. "Hubo mucha presión al escribir," recuerda Levine. "Yo sólo quiero crear música cuando esté en el humor para hacerlo y cuando me siento forzado es frustrante. No tengo mucho de qué quejarme, pero pensé que ya había terminado con el álbum. Pero fue lo mejor por que me enojé tanto que escribí 'This Love' y 'Harder To Breathe', las cuales son las primeras dos canciones en el disco".
<![if !vml]>

<![endif]>Volver al inicio
---
I was so high I did not recognize
The fire burning in her eyes
The chaos that controlled my mind
Whispered goodbye and she got on a plane
Never to return again
But always in my heart

This love has taken its toll on me
She said Goodbye too many times before
And her heart is breaking in front of me
I have no choice cause I won't say goodbye anymore

I tried my best to feed her appetite
Keep her coming every night
So hard to keep her satisfied
Kept playing love like it was just a game
Pretending to feel the same
Then turn around and leave again

This love has taken its toll on me
She said Goodbye too many times before
And her heart is breaking in front of me
I have no choice cause I won't say goodbye anymore

I'll fix these broken things
Repair your broken wings
And make sure everything's alright
My pressure on her hips
Sinking my fingertips
Into every inch of you
Cause I know that's what you want me to do

She will be loved

Beauty queen of only eighteen
She had some trouble with herself
He was always there to help her
She always belonged to someone else
I drove for miles and miles
And wound up at your door
I've had you so many times but somehow
I want more

I don't mind spending everyday
Out on your corner in the pouring rain
Look for the girl with the broken smile
Ask her if she wants to stay awhile
And she will be loved
She will be loved

Tap on my window knock on my doorI
want to make you feel beautiful
I know I tend to get so insecure
It doesn't matter anymore
It's not always rainbows and butterflies
It's compromise that moves us along
My heart is full and my door's always open
You can come anytime you want

I don't mind spending everyday
Out on your corner in the pouring rain
Look for the girl with the broken smile
Ask her if she wants to stay awhile
And she will be loved
She will be loved

I know where you hide
Alone in your car
Know all of the things that make you who you are
I know that goodbye means nothing at all
Comes back and begs me to catch her every time she falls
Tap on my window knock on my door
I want to make you feel beautiful

I don't mind spending everyday
Out on your corner in the pouring rain
Look for the girl with the broken smile
Ask her if she wants to stay awhile
And she will be loved
And she will be loved
And she will be loved
And she will be loved

Please don't try so hard to say goodbye
Please don't try so hard to say goodbye
Yeah

I don't mind spending everyday
Out on your corner in the pouring rain
Try so hard to say goodbye

Harder to breath

How dare you say that my behavior is unacceptable
So condescending unnecessarily critical
I have the tendency of getting very physical
So watch your step cause if I do you'll need a miracle

You drain me dry and make me wonder why I'm even here
This Double Vision I was seeing is finally clear
You want to stay but you know very well I want you gone
Not fit to funkin' tread the ground I'm walking on

When it gets cold outside and you got nobody to love
You'll understand what I mean when I say
There's no way we're gonna give up
And like a little girl cries in the face of a monster that lives in her dreams
Is there anyone out there cause it's getting harder and harder to breathe
Is there anyone out there cause it's getting harder and harder to breathe

What you are doing is screwing things up inside my head
You should know better you never listened to a word I said
Clutching your pillow and writhing in a naked sweat
Hoping somebody someday will do you like I did

When it gets cold outside and you got nobody to love
You'll understand what I mean when I say
There's no way we're gonna give up
And like a little girl cries in the face of a monster that lives in her dreams
Is there anyone out there cause it's getting harder and harder to breathe
Is there anyone out there cause it's getting harder and harder to breathe

Does it kill
Does it burn
Is it painful to learn
That it's me that has all the control

Does it thrill
Does it sting
When you feel what I bring
And you wish that you had me to hold


Sunday morning

Sunday morning rain is falling
Steal some covers share some skin
Clouds are shrouding us in moments unforgettable
You twist to fit the mold that I am in
But things just get so crazy living life gets hard to do
And I would gladly hit the road get up and go if I knew
That someday it would bring me back to you
That someday it would bring me back to you

That may be all I need
In darkness she is all I see
Come and rest your bones with me
Driving slow on Sunday morning
And I never want to leave

Fingers trace your every outline
Paint a picture with my hands
Back and forth we sway like branches in a storm
Change the weather still together when it ends

That may be all I need
In darkness she is all I see
Come and rest your bones with me
Driving slow on Sunday morning
And I never want to leave

But things just get so crazy living life gets hard to do
Sunday morning rain is falling and I'm calling out to you
Singing someday it'll bring me back to you
Find a way to bring myself home to you

And you may not know
That may be all I need
In darkness she is all I see
Come and rest your bones with me
Driving slow?

The sun

After school
Walking home
Fresh dirt under my fingernails
And I can smell hot asphalt
Cars screech to a halt to let me pass
And I cannot remember
What life was like through photographs
Trying to recreate images life gives us from our past

And sometimes it's a sad song

But I cannot forget
Refuse to regret
So glad I met you
Take my breath away
Make everyday
Worth all of the pain that I have
Gone through
And mama I've been cryin'
Cause things ain't how they used to be
She said the battles almost won
And we're only several miles from the sun

Moving on down the street
I see people I won't ever meet
Think of her, take a breath
Feel the beat in the rhythm of my steps
And sometimes it's a sad song

But I cannot forget
Refuse to regret
So glad I met you
Take my breath away
Make everyday
Worth all of the pain that I have
Gone through
And mama I've been cryin'
Cause things ain't how they used to be
She said the battles almost won
And we're only several miles from the sun

The rhythm of her conversation
The perfection of her creation
The sex she slipped into my coffee
The way she felt when she first saw me
Hate to love and love to hate her
Like a broken record player
Back and forth and here and gone
And on and on and on and on

Must get out

I've been the needle and the thread
Weaving figure eights and circles round your head
I try to laugh but cry instead
Patiently wait to hear the words you've never said

Fumbling through your dresser door forgot what I was looking for
Try to guide me in the right direction
Making use of all this time
Keeping everything inside
Close my eyes and listen to you cry

I'm lifting you up
I'm letting you down
I'm dancing til dawn
I'm fooling around
I'm not giving up
I'm making your love
This city's made us crazy and we must get out

This not goodbye she said
It is just time for me to rest my head
She does not walk she runs instead
Down these jagged streets and into my bed

Fumbling through your dresser door forgot what I was looking for
Try to guide me in the right direction
Making use of all this time
Keeping everything inside
Close my eyes and listen to you cry

I'm lifting you up
I'm letting you down
I'm dancing til dawn
I'm fooling around
I'm not giving up
I'm making your love
This city's made us crazy and we must get out

There's only so much I can do for you
After all of the things you put me through

<![if !vml]>

<![endif]>Volver al inicio

---
<![if !vml]>

<![endif]>Volver al inicio

[ Inicio ] - [ Jon Bon Jovi ] - [ Guns n' roses ] - [ Mago de oz ] - [ Maroon 5 ] - [ Sugerencias ] - [Descargas]